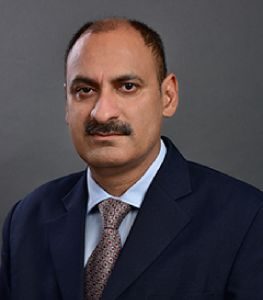 Mahesh Girdhar
President – Crop Nutrition Business
Mr. Mahesh Girdhar joined the Company in 2017 as President – Crop Nutrition and is responsible for operations of the Crop Nutrition Business.
Mr. Girdhar has over two decades of professional experience in business operation, managing P&L, strategy and general management roles across seeds, traits and crop protection in different geographies (global, Asia Pacific and India). Prior to DFPCL, he worked as Global Crop Lead at Bayer Crop Science in Singapore since 2010 and previously was the Country Head, Bayer BioScience, India based in Hyderabad.
He holds Post Graduate Degree in Agriculture from Haryana Agricultural University, Hisar and attended Advance Management Program at INSEAD, France.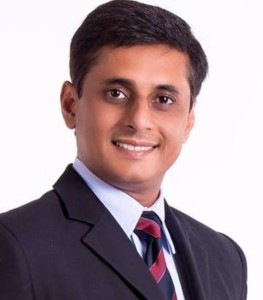 Mr. Tarun Sinha
President – Technical Ammonium Nitrate
Mr. Tarun Sinha is President – Technical Ammonium Nitrate (TAN) and is primarily responsible for P&L Management, including Strategy Development & Execution, and managing Strategic Alliances for the TAN Business.
Mr. Sinha has over 30 years of combined experience in the mining and steel industries, with a proven track record of working at international locations such as Malaysia, Indonesia, Singapore and USA, including responsibilities spanning Canada, Mexico, Philippines, China, Vietnam, Thailand and Brunei, during which time he held responsibilities for P&L Management, Strategy Development & Execution, Managing Joint Ventures, Mergers and Acquisitions, Business Development, Sales, Marketing and Key/Global Account and Commercial Contracts Management.
He spent 24 years working with Orica, World's largest explosives manufacturer, in different roles spanning different countries. Prior to DFPCL, he worked in BlueScope Steel-Nippon Steel Joint Venture as the President of the JV's downstream business in Singapore during which time he also led the JV's Downstream Strategy Development for South East Asia.
He has a Bachelor of Technology (Mining Engineering) degree from Indian School of Mines, Dhanbad.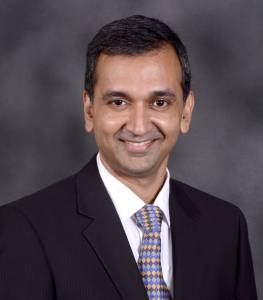 Mr. Rajiv Rao
President – Industrial Chemical
Mr. Rajiv Rao is President – Industrial Chemicals and primarily responsible for the P&L Management including Strategic Development & Execution and developing the trading business
Mr. Rao has over 27 years of experience in Polyurethane and Specialty Chemicals Industry.
Prior to joining DFPCL, he was associated with Reliance Industries Ltd., Akzo Nobel India Ltd, Dow Chemical India Pvt. Ltd. and Divinycell International, U.S.A.
He holds a Master in Chemical Engineering from University of Oklahoma, USA, and Bachelor of Technology in Chemical Engineering from Indian Institute of Technology, Kanpur.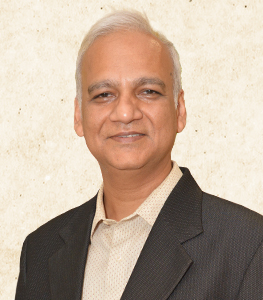 Mr. Mukul Agrawal
President – Manufacturing
Mr. Mukul Agrawal is working as President – Manufacturing and is responsible for complete manufacturing operations for DFPCL.
Mr. Agrawal has rich experience of approx. 30 years and during this span, he has worked across various domains such as Chemicals, Ammonia, Fertilisers, Engineering Polymers, Fine Chemicals, Carbon Black, Viscose Fibers etc. Prior to joining us, Mr. Agrawal was associated with Birla Cellulose as Chief Sustainability Officer and before this he had worked as President Director – Indo Bharat Rayon and Indo Raya Kimia -Indonesia. He had also worked with Alexandria Carbon Black -Egypt, Johnson Matthey Chemicals, E I Dupont and Chambal Fertilisers.
He has done his Bachelor of Technology (Chemical Engineering) from Harcourt Butler Technical University, Kanpur, and a Post-Graduation Certificate in Business Management (Executive Education) from XLRI Jamshedpur.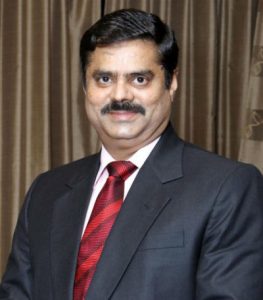 Pandurang Landge
President – Commercials & Strategic Growth
Mr. Pandurang Landge joined the Company in August 2011 and is currenting holding the role of President – Commercials & Strategic Growth spearheading strategic growth, new products development and transformation projects to enhance competitive edge and sustain financial deliverables over immediate future. He was earlier heading Projects & Technology sector and was responsible for setting up the greenfield expansion / diversification projects as well as explore joint venture opportunities.
Mr. Landge has 39 years of domestic and overseas experience of operations, projects conceptualisation, projects and product development, execution, commercialisation and running businesses. He started his career with Rashtriya Chemicals & Fertilizers (RCF) with responsibilities of project execution and operations of Ammonia plants and spent 20 years in Saudi Arabia as head of a startup which was built to a US$ 1 Bn company.
He holds a Graduate Degree in Chemical Engineering from University Department of Chemical Technology (UDCT), Bombay University.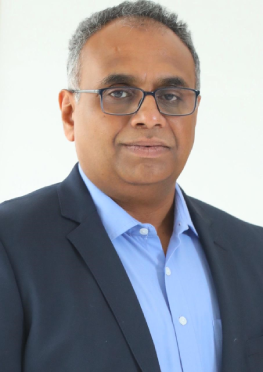 Mr. Arun Vijayakumar
President – Projects
Mr. Arun Vijayakumar is President – Projects and is primarily responsible for setting up the greenfield expansion / diversification projects across India.
Mr. Vijayakumar has ~26 years of extensive experience in managing integrated and large scale multi-phased complex Engineering, Procurement and Construction (EPC) projects in petrochemical and refining field. Prior to joining DFPCL, he was associated with Hindustan Zinc, Reliance Industries Ltd, Larsen & Toubro Ltd. and Grasim Industries Ltd.
He has done his Bachelor of Engineering from Malaviya Regional Engineering College, Jaipur and MBA from S. P. Jain Institute of Management & Research, Mumbai.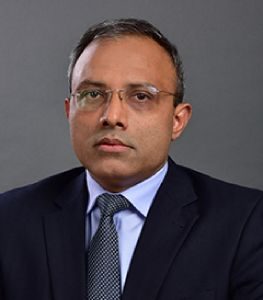 Amitabh Bhargava
President and Chief Financial Officer
He is a Graduate in Chemical Engineering from IIT, BHU with a Master's in Business Management with Finance as major from SP Jain Institute of Management and Research. He started his career with GAIL and was involved in the construction, commissioning and operation of LPG Extraction Plant and HBJ Pipeline. He worked with ICICI Bank as Deputy General Manager and led transaction teams in underwriting and syndication of debt for Power, Ports, Roads, Oil & Gas and other manufacturing sectors. He worked in Private Equity with ICICI Ventures, Macquarie Capital, RREEF Infrastructure (Deutsche Bank AG) and Nomura Infrastructure Fund. He was Chief Financial Officer – Corporate Finance of GMR Infrastructure Ltd where he led fund raising for the company's various infrastructure businesses through Private Equity, Capital Markets, Project Finance, Corporate and Structured Finance transactions. He was lately associated as Chief Finance Officer of Essar Group's E&P Company.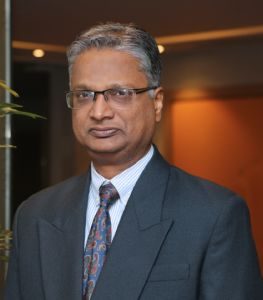 Mr. Romy Sahay
President – Human Resources
Mr. Romy Sahay joined the Company in 2018 as President – Human Resources and is primarily responsible for setting up various HR systems & processes and scaling it up to a global level, aligning HR to deliver business results and driving strategy to execution.
Mr. Sahay has over 28 years of experience in leading HR for multi-units and large geographically distributed workforce and has previously worked as a Vice President & Head HR (Global Manufacturing Operations) at Dr. Reddy's Laboratories. He has also been associated with TELCO, ITC and ITC Infotech.
He holds a Graduate Degree in Electrical & Electronics Engineering from Birla Institute of Technology (BIT), Mesra, and Post-Graduation Management in Personnel Management & Industrial Relations from Xavier Labour Relations Institute (XLRI), Jamshedpur.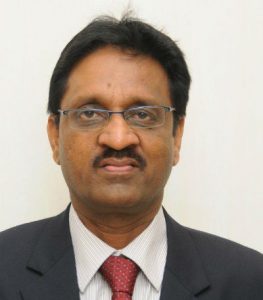 Naresh Kumar Pinisetti
President – Corporate Governance
Mr. Pinisetti is a Post Graduate in Human Resources from NIPM with an Executive MBA from Scandinavian International Management Institute (SIMI) and has completed his B L from College of Law in Andhra University and M.A. in Sociology. He comes with an experience of over 30 years in different facets of Human Resource Development and Industrial Relations. He was previously associated with Vestas as Director and Regional Head of HR for Asia Pacific and the Bayer Group in India as General Manager – HR. He has traveled extensively across Europe and Asia Pacific and has been exposed to the latest international concepts in People Management. He is the immediate past Chairman of Indian Society for Training & Development, Chennai Chapter and was also the Regional Vice President for the Southern Region. He is a certified Coach and also a Hogan Graduate.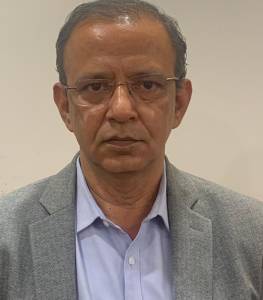 Mr. Debasish Banerjee
President – Strategic Projects
Mr. Debasish Banerjee joined the Company in 2000 and is primarily responsible for strategic planning, mergers & acquisitions, structured financing and other strategic projects.
Mr. Banerjee has over 30 years of experience in in the field of corporate finance & strategy, business turnaround / restructuring, costing & budgets, corporate affairs, capital markets, financial planning & control, project financing along with building strong relationship with banks, rating agencies and financial institutions. His previous stints includes position as Chief Financial Officer at Smartchem Technologies Limited (subsidiary of DFPCL) and Haldia Petrochemicals Limited.
He is a qualified Chartered Accountant (Rank Holder) and holds a Graduate Degree in Science (Maths) from Ranchi University.